Hiring employees is an essential function of hiring managers, supervisors, and recruiting coordinators. Hiring Managers and HR Professionals have the honor and responsibility of selecting the best talent to help the University fulfill its mission. The Talent Management team assists all hiring managers and coordinators throughout the life cycle of the recruiting process.
At Texas A&M University, all staff vacancies are posted online using Workday, a cloud-based human capital management tool. Depending on the type of hire, different processes may have to be initiated.
Review the links below to determine the correct hiring process for your candidate.
I need to…
Hire a New Employee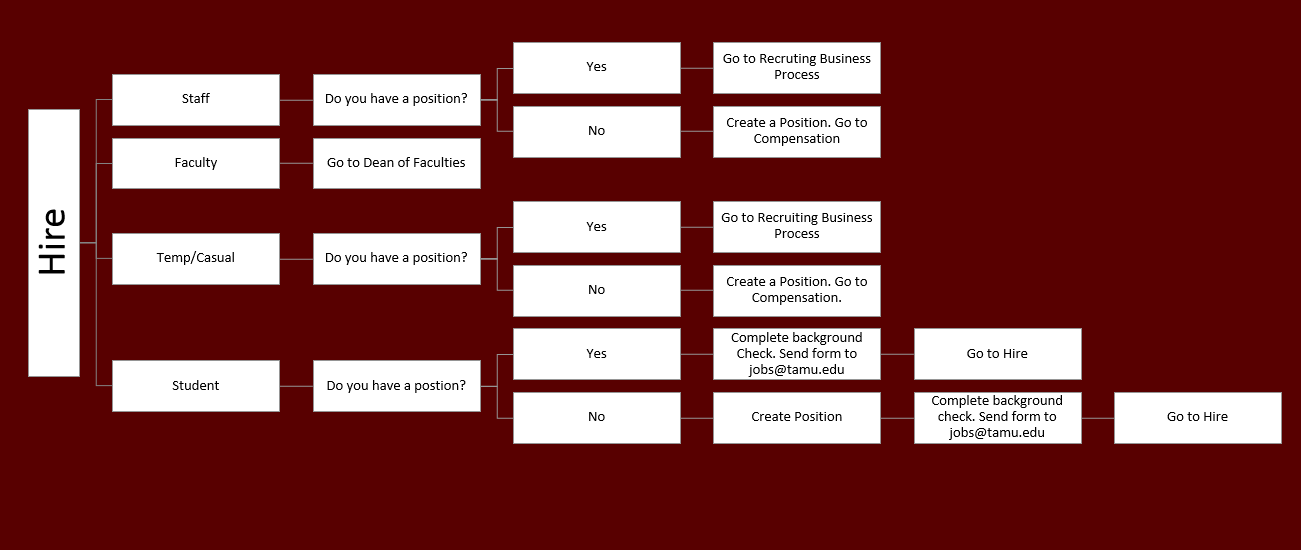 Transfer an Internal Employee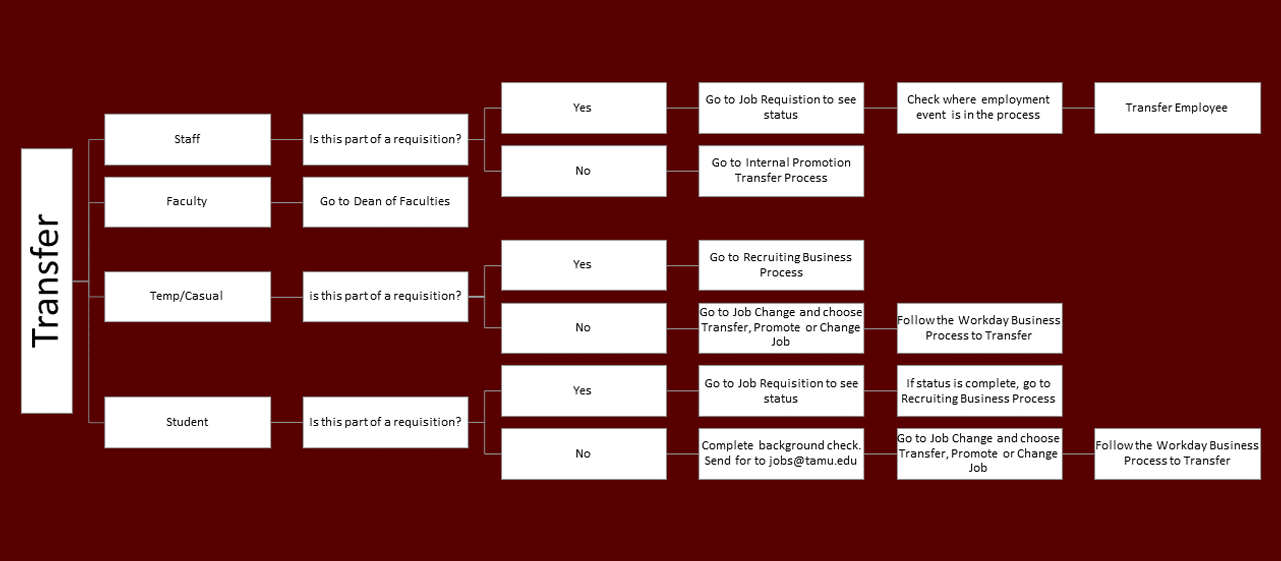 Add Additional Job to Existing Employee or Student