President's Meritorious Service Awards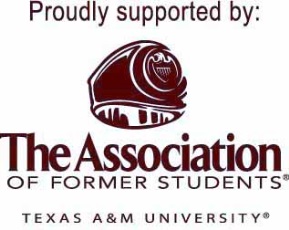 The University President will present these prestigious awards to recognize 25 outstanding individuals, two outstanding teams and two supervisors for demonstrating their commitment to the Aggie core values of respect, excellence, leadership, loyalty, integrity and selfless service. Eligibility for this prestigious award is extended to employees of Chartwells and SSC Services for Education who are members of our extended Aggie Family.
All University employees, as well as SSC/Chartwells employees, are invited to participate in the award ceremony as we recognize these outstanding staff members.
Please join us in recognizing the winners of the President's Meritorious Service Awards and in congratulating them for their selfless service to Texas A&M University.
Award Ceremony: 


Monday, April 25, 2022  

 
Congratulations to the 2022 Award Recipients!
Individual Award Recipients
• Agatha Alonso, College of Pharmacy
• Jamie Arrexi, Memorial Student Center, Division of Student Affairs
• Heather Fountain, Scholarships and Financial Aid
• Tricia Givilancz-Cisneros, TAMU Rio Grande Valley Prospective Student Center
• Grant Hawkins, The Bush School of Government and Public Service
• Yvette Hester, Academic Success Center
• Elizabeth Hinton, Veterinary Medical Teaching Hospital
• Glen Huff, Utilities and Energy Services
• Deborah Jackson, Career Center
• Edward Janousek, Division of Research
• Melissa Kuhlmann, Department of Education Administration & Human Resource Development
• Dennis LaCaze, Office of Graduate Studies, College of Medicine
• Travis McCartney, Department of Chemistry
• Kristine Morley, Mays Business School
• Linda Newman, Division of Operations
• Chandler Nichols, University Libraries
• Kelly Pampell, Adam C. Sinn '00 Department of Finance
• Shauna Ramos, Dean's Office, College of Architecture
• Jennifer Rhinesmith-Carranza, Advising, College of Agriculture and Life Sciences
• Patricia C. Robinson, Office of Student Affairs, School of Public Health
• Samantha Shields, Center for Teaching Excellence
• Susan Tatum, Office of Athletics Compliance, Athletics
• Latha Vasudevan, Environmental Health and Safety
• Linda Windle, Undergraduate Academic Services, Mays Business School
• Mandy Zachgo, Department of Physiology and Pharmacology
Supervisor Award Recipients
• Kelly Essler, Dean's Office, College of Agriculture and Life Sciences
• Shannon D. Walton, Graduate and Professional School
Team Award Recipients
• The Center on Disability and Development, College of Education and Human Development:
Tanya Baker, Latisha Crockett-Tennell, Aimee Day, Jessica Dees, Tracy Glass, Meagan Orsag, Vanessa Richard, Eric Roberts, and Jacqueline Turner
• English Language Proficiency Team, Center for Teaching Excellence:
Brandon Cooper and Ginessa Payne
 


Resources
Questions