President's Meritorious Service Awards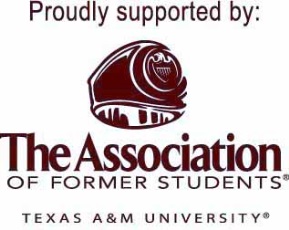 The University President will present these prestigious awards to recognize 25 outstanding individuals, two outstanding teams and two supervisors for demonstrating their commitment to the Aggie core values of respect, excellence, leadership, loyalty, integrity and selfless service. Eligibility for this prestigious award is extended to employees of Chartwells and SSC Services for Education who are members of our extended Aggie Family.
All University employees, as well as SSC/Chartwells employees, are invited to participate in the virtual award ceremony as we recognize these outstanding staff members.
Please join us in recognizing the winners of the 2021 President's Meritorious Service Awards and in congratulating them for their selfless service to Texas A&M University.
 2021 Award Ceremony - held April 19, 2021
Congratulations to the 2021 Award Recipients!
Individual Award Recipients
Jaime Andres

'14, Department of Chemical Engineering, College of Engineering

Zuleika Carrasco-Martinez

, Department of Sociology, College of Liberal Arts

Ed Casto

, Utilities and Energy Services, Division of Finance and Operations

Sandra Church

, SHRM-CP, Veterinary Medical Teaching Hospital, College of Veterinary Medicine & Biomedical Sciences

Christopher W. Diem

'05, Office of Student Affairs, College of Medicine

Sharon Esparza

, Department of Mathematics, College of Science

Clarice Fulton

, Department of Agricultural Leadership, Education and Communications, College of Agriculture & Life Sciences

Deb Griffin

, Student Conduct Office, Division of Student Affairs

Maggie Guzman

, Department of Residence Life, Division of Student Affairs

Dana J. Hernandez

, Department of Public Health Studies, School of Public Health

Sandra Horton

, Department of Chemistry, College of Science

Maria Jaramillo

, MS, Office of the Dean, Irma Lerma Rangel College of Pharmacy

Kay B. Keefer

, Sponsored Research Services, Division of Research

Kris L. May

, Ph.D., Department of English, College of Liberal Arts
J

ennifer Merrywell

, Office of the Dean, School of Law

Jamie Ryan Neff

, Office of the Dean, College of Education & Human Development

Meagan Orsag

, Ph.D., '04, Department of Educational Psychology, College of Education & Human Development

Sherry B. Parker

, Department of Marine and Coastal Environmental Science, Texas A&M Galveston Campus

Sarah Shivers

, Chartwells

Melanie L. Upton

, '00, Office of Strategy Management, Division of Human Resources and Organizational Effectiveness

Bradley Urbanczyk

'97, Environmental Health & Safety, Division of Finance and Operations

Yolanda Veals

, Department of Electrical and Computer Engineering, College of Engineering

Tommie Ward

, Office of the Dean, College of Architecture

Janie Lois Williams

'98 & '18, Athletics

Nick Wilson

'15, Division of Marketing and Communications
Supervisor Award Recipients
Tracy Cullen

, Office of the President

Ralph Davila

, Facilities and Dining Administration, Division of Finance and Operations
Team Award Recipients
Appelt Aggieland Visitor Center, Division of Enrollment and Academic Services:


Maritza Bailey, Kalee Castanon and Jearlene L. Talbert

Education Abroad Team, Undergraduate Studies:


Remy M. Ball, M.S., Corinne C. Beverly, Melissa T. Burns, Caleb Chapman, Drew Crawford, Erin A. Kibler, Catherine Martin, Jessica Meado, Pascale M. Parker, Melanie Glees Rogers, Irene Sharon Scott, Orié Varner, Amaris Vázquez Vargas, and Trisha Winkle
Resources
Questions